See what's making news at Allied!
View recent Allied news and events, including dates and locations for ceramic industry and related trade shows, as well as archived company press releases and newsletters.
Additionally, we offer a helpful library of technical papers outlining how we successfully develop advanced refractory products in our Research and Technology Center.
Allied is focused on developing new products and perfecting installation techniques. That's why developing a rapid turn product like QUICK-FIRE® was a priority. The two-component technology in our QUICK-FIRE® product line utilizes a liquid phosphate bonding system. This innovative system improves performance and drastically reduces downtime.
Benefits
Non-wetting properties to […]

TUFFLOOR® is a long-lasting refractory solution for industrial flooring.
For over 20 years, the TUFFLOOR® product line has become a trusted resource for flooring in applications where there is exposure to molten metal splash, dross and slag. The key to its success is versatility. TUFFLOOR® products have excellent freeze thaw properties […]
FOR IMMEDIATE RELEASE – Columbus Ohio, September 22, 2020
Our promise is Allied will be there. We can boldly state this because of one major component – our people. They are the core of keeping our business moving.
Many of our marketing campaigns focus on how our product innovations solve the refractory […]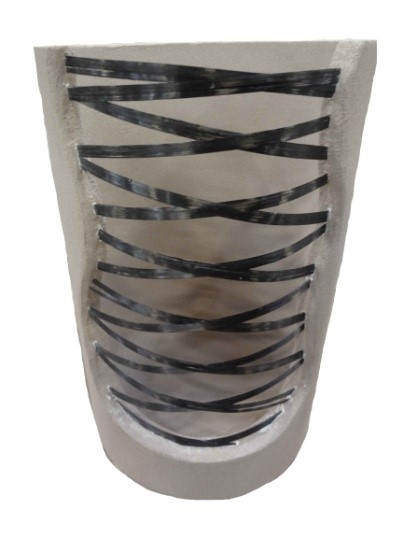 Allied's X-ACT® technology uses multi-component composite refractory systems to increase reliability and provide more predictable performance in precast monolithic refractory shapes. We provide a thermomechanical benefit by incorporating high temperature reinforcement structures in the refractory during the manufacturing process.
This patented technology […]
Allied Mineral Products is unsurpassed in precast shape design and manufacturing.  We take pride in our six shapes production facilities and application engineering technologies that allow us to create complex, customized precast refractories of virtually any shape, up to eight metric tons.
Our Pell City Shapes Plant is approximately 15,000 square […]
Learn more about Allied
We produce success with our customized ceramic refractory products, proactive problem-solving, technical support and global commitment. Learn more about Allied and everything we do to benefit our customers.