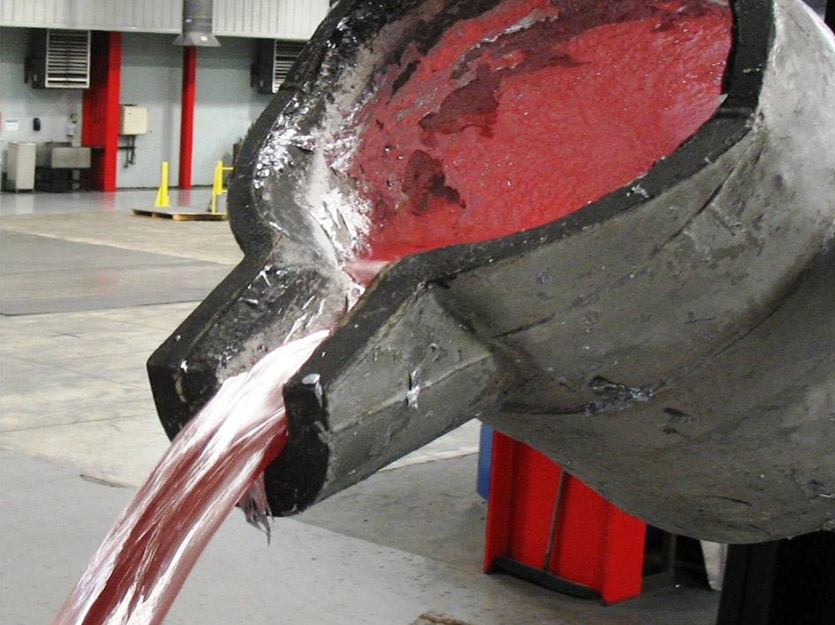 Castables for Aluminum
Allied produces multiple grades of dense and lightweight castable refractory products for all aluminum applications. This includes various conventional and low-cement castables, as well as phosphoric acid and colloidal silica-bonded products.
Depending on the area of application, various non-wetting additives are employed.
Special castables are available for niche applications, such as high-fiber-containing materials (ARMORMAX® and METAL-ROK®) and the WAM® AL product line.