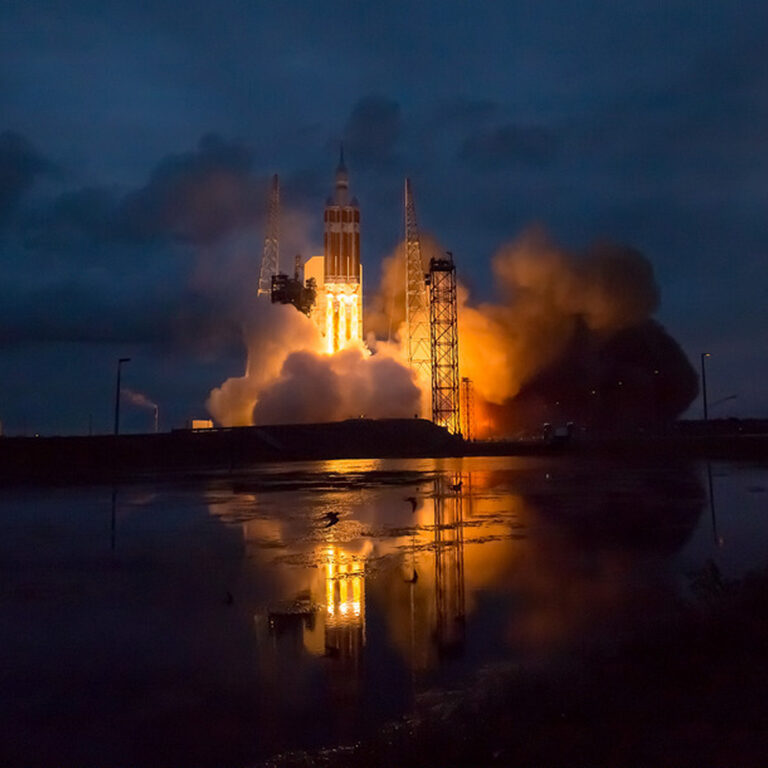 INDUSTRY PREFERRED ROCKET LAUNCH FACILITY PROTECTION MATERIALS
Allied's FONDU FYRE® product line was developed specifically for space launch systems. It continues to be the preferred choice for space flight industry contractors and design engineers for over 60 years. Our FONDU FYRE® products support every aspect of space industry flight initiative and are integral to military installations and testing structures.
The historical success of the FONDU FYRE® product line rests solely on its ability to wear and withstand the high-velocity flame thrusts of modern rocketry. FONDU FYRE®'s high ablation resistance was essential during the entire 39-year history of NASA's Space Shuttle program. FONDU FYRE® services launch pads, flame deflectors, flame trenches, and mobile blast pads.
| Product | Description |
| --- | --- |
| FONDU FYRE® WA-1 | An erosion resistant concrete designed for exposure to rocket engine exhaust for launch or test stand applications |
| FONDU FYRE® XB-1 | An erosion resistant concrete designed for exposure to extreme conditions in rocket launch or engine test stand applications |
| TUFF FYRE | An erosion resistant concrete designed for exposure to less critical areas in rocket launch or engine test stand applications |
Used to protect launch pad systems during the Mercury, Gemini and Apollo programs
Selected for use during the Space Shuttle Program Missions which encompassed 35 years and 137 missions