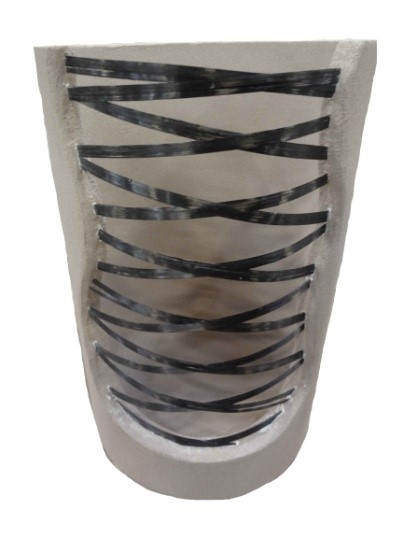 Allied's X-ACT® technology uses multi-component composite refractory systems to increase reliability and provide more predictable performance in precast monolithic refractory shapes. We provide a thermomechanical benefit by incorporating high temperature reinforcement structures in the refractory during the manufacturing process.
This patented technology can provide manufactured precast shapes as an option where prior use may have cost prohibitive.
Why X-ACT®?
X-ACT® technology provides the solutions you are looking for.
Decreased thermal stress in the shape
Reduced tensile stress at the metal contact surface
Enhanced shape stability
Want to learn more?  Tune in to our live webinar Thursday, August 27 at 9 AM EDT.  Register here!