March 10, 2021 – FOR IMMEDIATE RELEASE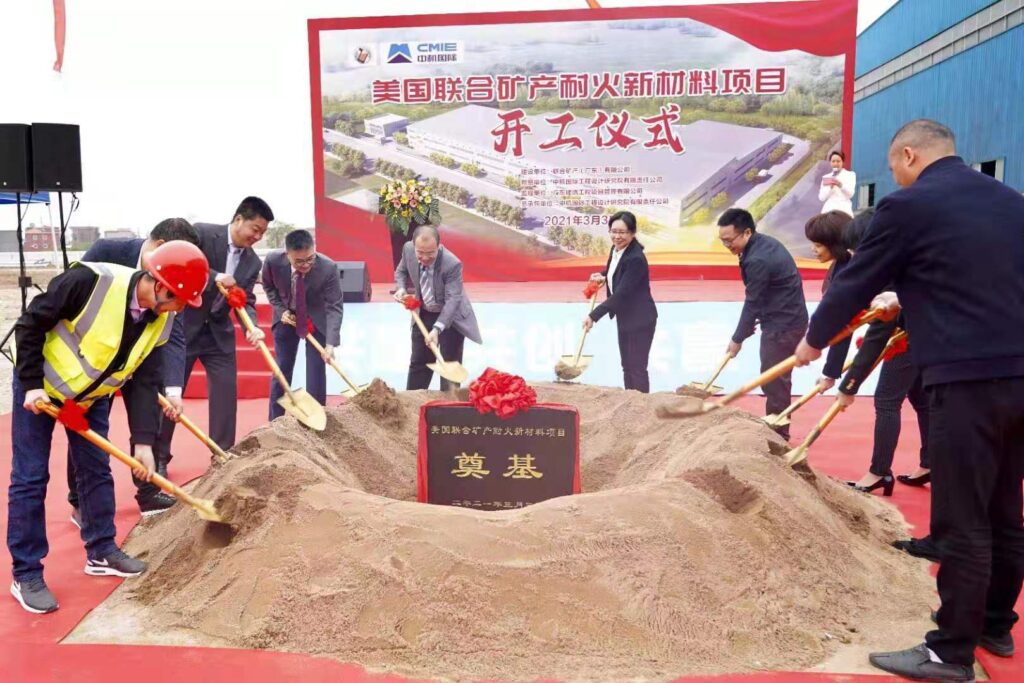 Allied Mineral Products began construction of its newest Chinese manufacturing facility last week in Jiujiang Town, Nanhai District of Foshan, Guangdong Province.
This expansion project estimates a total investment of over 100 million yuan and 40 new employment opportunities. The new facility will measure 17,500 square meters (188,000 sq. ft) with a manufacturing capability of 50,000 metric tons (110 million lbs.) of local product per year. Allied will manufacture product from dry systems and wet systems to provide service to the South China market. As with each location globally, the new Jiujiang Town location will produce high-quality refractory products to the same standards used at its headquarters in Columbus, Ohio, USA.
Allied established a presence in China in 1998 with its first wholly-owned, international manufacturing location in Tianjin. In the years since, Allied continued to expand in Tianjin and Foshan allowing for market coverage and significant growth. Today, Allied's Chinese operations are its largest and most self-sufficient global affiliates.
Allied Mineral Products is a leading global manufacturer of monolithic refractories and precast refractory shapes with 12 worldwide manufacturing facilities, five precast shapes facilities, and three research and technology centers. Headquartered in Columbus, Ohio, Allied serves a wide variety of industries with innovative refractory solutions and exceptional service and support, backed by expert engineering and research teams. Allied is proud to be an employee-owned company. Learn more at www.alliedmineral.com